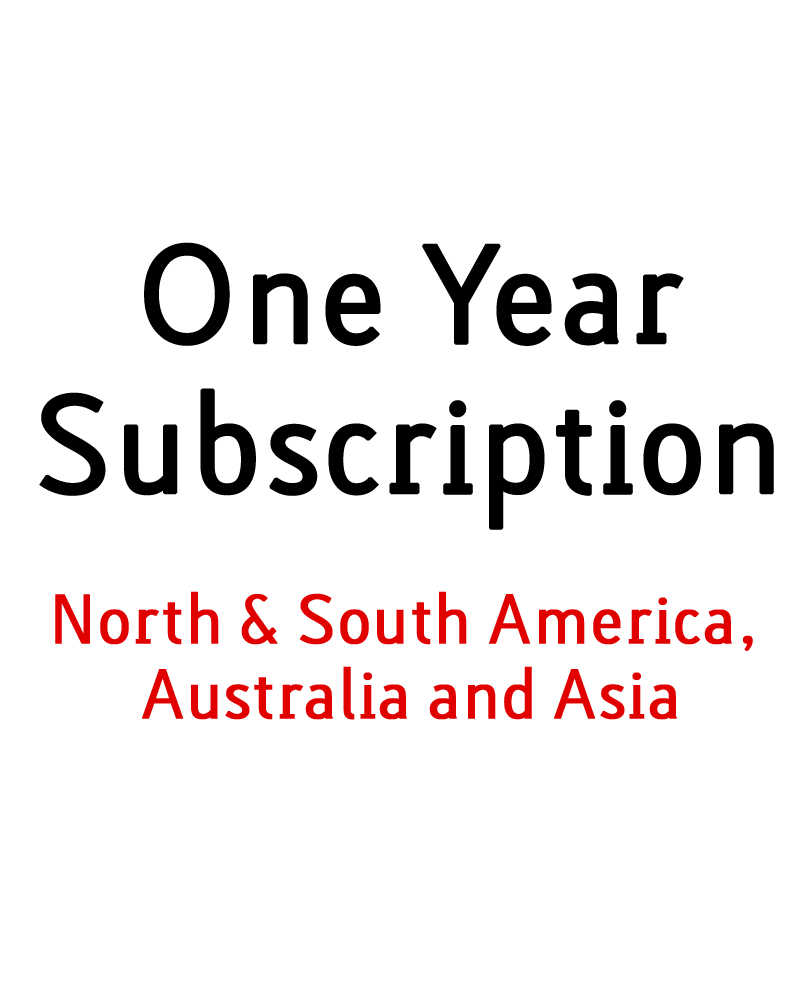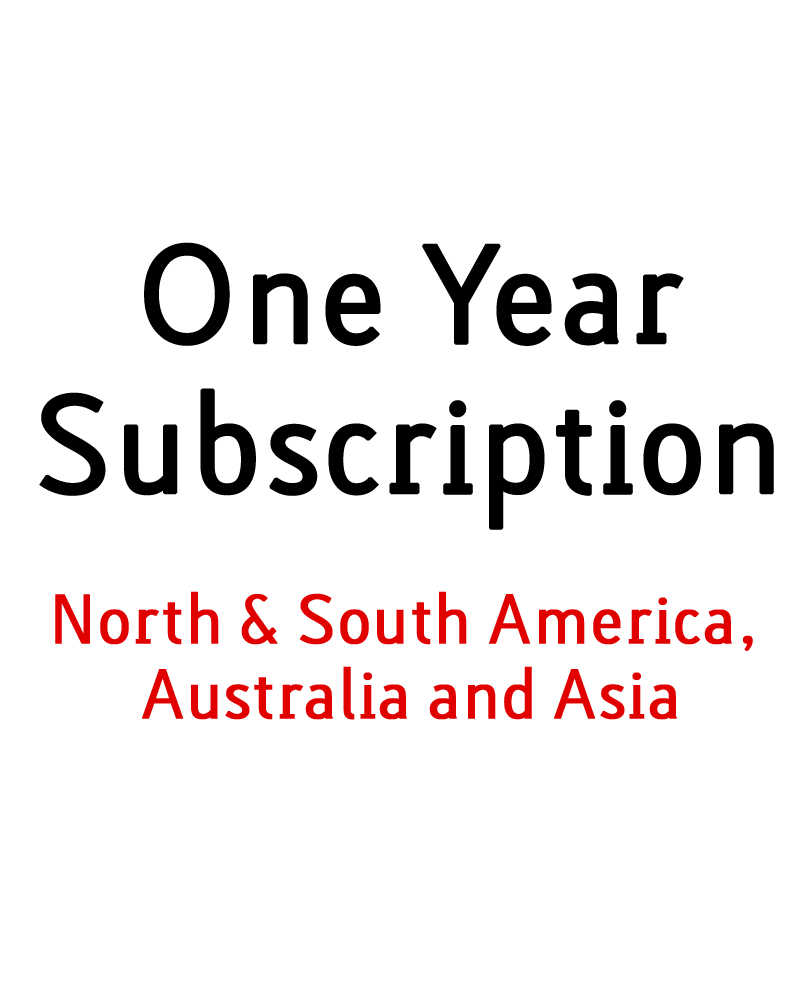 1 Year Print Subscription - Outside Europe
€55.00
1 Year Print Subscription to COLE.
Cole is published 2 times per year.
You will receive a print copy of 'The Clothes' and 'The Nudes' issues
(Subscription starts with the current latest issue out and the next issue)
This option is for customers outside of Europe. If you are in Europe, please use the Europe Subscription option.
Shipping included in price listed.
Thank You !